I really hate these three day break schedules - especially when I'm at home and without Center Ice. It doesn't help that it feels like I haven't seen the Wings since Monday because I missed Wednesday's game against St. Louis (a second straight win!) to see the Sabres play the Capitals in Buffalo.

In the meantime, here are a few pictures from the Sabres game, during which Alex Ovechkin scored numbers 53 and 54 on the season and the Capitals won 3-1: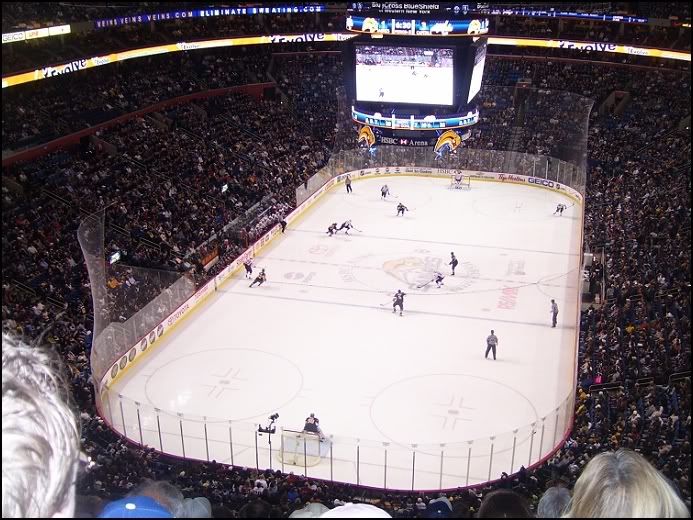 The view from our (won off of eBay for an awesomely low price the night before) seats.
My favorite Capital
Milan Jurcina
, the requisite
Alex Ovechkin
, and new addition (it was so hard not to boo on principle)
Sergei Fedorov
- who actually looked better than I've seen him play in a long while. The plethora of Russians, maybe? Oh, there were Sabres there, too?
I also got the chance to meet up with the lovely Katebits from
The Willful Caboose
at the game which made for an even more fun evening. While I don't have any attachment to the Sabres, the fans were awesome and so was the experience (and the game, since the Caps won!).